In the interest of maximizing opportunities for outreach and recruitment, and to better reflect its key role on campus, the UC San Diego Office of Graduate Studies has been renamed the Graduate Division. The Graduate Division serves as the central resource for all matters related to graduate education at UC San Diego. Led by Dean of the Graduate Division Kim E. Barrett, the division collaborates with faculty, staff and students to guide today's scholars on their upward trajectory to becoming tomorrow's leaders. The change of name for the Graduate Division underscores the importance of graduate education to the success of UC San Diego as a model public research university. The Graduate Division will play a critical role as the campus works to grow the graduate student population, as outlined in the chancellor's strategic plan. The Graduate Division is currently rolling out a new brand and will have a refreshed website in the coming weeks.
Coalition of Graduate Programs Support Campus Commitment to Recruiting Diverse Students
Enhanced presence at SACNAS national conference helps UC San Diego reach out to an increased number of Hispanic and Native American students
ARCS Foundation Awards $232,500 in Fellowships for UC San Diego Graduate Students
Dustin Richmond, a third year graduate student in computer science and engineering, builds complex computer hardware systems with the power to process large data sets—such as the data involved with DNA sequencing.
Survey finds strong career satisfaction and high employment rates among UC Ph.D. earners
University of California Ph.D. holders gave high marks to their education and reported success landing academic positions as well as highly-skilled private-sector jobs.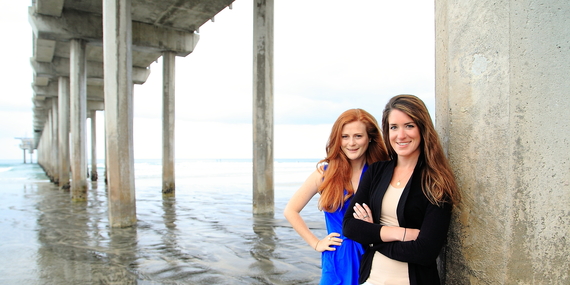 Rigs to Reefs: Exploring the Future of Offshore Oil and Gas Platforms in California
Graduate students Emily Callahan and Amber Jackson are exploring what a Rigs to Reefs program in California would mean for local marine life.